Thanks for taking the time to stop by my website.  I have put a tremendous amount of time, energy, and knowledge into beating my disease, and I want to share that with you.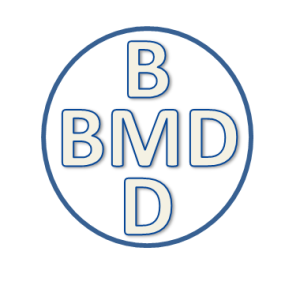 Nobody should have to feel completely lost and out of control, no matter what their circumstances.  There are a tremendous number of things in your life that you have partial or complete control of, and when you practice all of those and put some effort into them, they can make you feel physically better than many of those pills or shots that they wave in front of you and psychologically better than you were before you were diagnosed.
Guess what – psychological well-being and physical well-being are linked.  It's a proven fact.  I'd call that a win-win and I don't need a doctor to tell me differently.  I know how I feel and you know how you feel and NOBODY can tell us otherwise!
First, the person, then the credentials and resume.
What makes me the best at what I do?  It's in my hard-wiring.
My top-five strengths, according to Gallop, are Restorative (problem solver), Individualization (what makes you tick), Ideation (interested in finding the root cause and why), Harmonization (find the common ground and steer away from blame), and Empathy (can anticipate needs and identify).
These don't change.  These are my strongest traits – how I'm made.  Find someone else with those natural abilities!
Now the education: I studied nutrition during my undergraduate studies and have a master's degree in biotechnology.  I am a former marathoner and am the Biological Safety Officer (high-level research oversight), an NIH mandated position, at a major research university. My neurologist has said that this is what makes me unique – high-level research knowledge but with the patient perspective.  I wasn't going to take this diagnosis lying down!
I used my training and research knowledge to tackle it.  I'm in a much better place than I was before this came about, I've figured out how to achieve balance in my life, and not a day goes by without me continuing to work on it.
Trusted information!
For you, this means that you're getting the information from someone who has been devastated by a chronic illness, but that applied his education and interest to beat his disease.  There is no speculation, here – I'm an authority.  I know more about being afflicted with a chronic disease and the research process surrounding it than most of the people you will come into contact with.  I have analyzed it and I have tried it out.
This site will change your life.  That's what I'm here to do.
Rather than bore you with details about my life, I've put the highlights are in the bullet-pointed list below.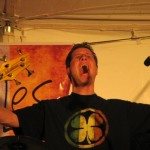 Lifelong drummer/performer (back in the day) and have been featured (with various bands) on TV, radio, charity events, and award shows: Band Video 1

Worked in and studied nutrition while working towards my bachelor's degree in Natural Science at UW-Madison
Was a long distance runner, having completed two marathons (26.2 miles) in my thirties
2007: Received my master's degree in biotechnology from the University of
Wisconsin-Madison (Go Badgers!)
2008: Diagnosed with Multiple Sclerosis
2009: Accepted a high-level research administration job at a major research university
2009 – present: Have traveled around the state giving talks advocating for research participation (and talking about my participation in a bizarre research study), talking about nutrition, and motivating people
2009 – present: volunteer for and co-chair the annual Walk MS event.  Fund raise and volunteer for other MS Society events in my area
May 2010: taught a class: "Clinical Trials 101" at the statewide "MS Summit"
2010 – present: TV, radio, periodical (e.g. Wall Street Journal and BBC) and live event interviews discussing my story
May, 2012: Was part of a panel/key note speaker with my neurologist during two MS fundraising events in Madison and Milwaukee, WI
January, 2015: was the subject of an MS documentary for an Emmy award winning series called "Bench to Bedside," produced by The Foundation For Biomedical Research (FBR Media)
March, 2015: was the subject of a news piece for MS Awareness Week (MS Awareness Week piece)
May, 2015: Was the invited speaker and addressed the graduating UW-Madison, Master of Science in Biotechnology class
2014 – present – Have been giving presentations to grade schools and college students about my experiences with MS and MS/nutrition.
2014 – present: continue to work on not going backwards.  I have figured out that there are a lot of reasons I am lucky!
2014 and 2015: helped teach UW-Madison Occupational Therapy students about life with MS
Have attended several meetings and conferences on behalf of the National MS Society Wisconsin Chapter
2015 – present: writer with posts published on many sites
Find your passion
I am big into finding your passion.  I say this not to be all "holier than thou," but because if you're passionate about what you're doing, you feel better.  I know this because it's something that I personally experienced a year after being diagnosed.  I was down-in-the-dumps and suddenly put in charge of a department that was in a tailspin.  We're talking bad – and international attention.  At first this seemed like it would just be stress, but it turned out to be a strength and passion of mine.  To put a group together with great chemistry, great skills, great knowledge, and make the department better, made me feel better mentally and physically.
I've since discovered a number of other things that I'm passionate about and get the same results.  I want to do that for you.  By sharing my knowledge, what's worked for me and what hasn't, and maybe helping to give you an idea about how to approach your situation, you can be in a better place, mentally and physically.  I'm looking to give you something that works better than drugs.  This is my passion.  We can work together and share ideas and have the tools that will last a lifetime, or you can just sit on your hands and wait to be rescued.  I'll take the former.
---