Many of the TV appearances relate to advocacy and volunteering for Multiple Sclerosis.  I'm often asked to be the person on TV or the radio because of my comfort level, conversational style, and ability to think on my feet.
Of the many talks and training sessions that I have given, this is often something that people point out.  You can see this in action during a graduate address that I gave to a UW Master of Science in Biotechnology program last year.
From a leadership and culture change standpoint, I revamped the entire research oversight program at a major university that was major trouble.  I've linked a few articles illustrating the problem below.
Reports find UW lab oversight weak _ Higher education _ host.madison
UW steps up bio research safety _ Higher education _ host.madison
I am recognized as an authority when it comes to leadership.  I've even been charged with training new supervisors at the UW-Madison campus.
To give a better idea of my style, here's the graduate school graduation address that I gave in the spring of 2015:

I've done a number of things to advocate for research participation as well as raise funds for the MS Society. Since I have a strong science background and cross paths with my neurologist professionally as well as personally, he sends a lot of "business" my way. Here's a sample of some of the things I've done.
In the fall of 2016, I was on the cover of the Wisconsin MS Connection magazine and wrote an article for it.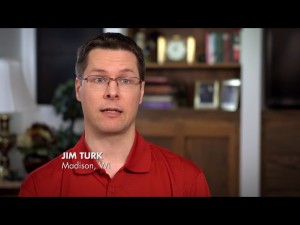 I early 2017, I did an interview on NPR with my neurologist that accompanied an article in The Pulse:
Early on, I did interviews for The Wall Street Journal and BBC Future.
In January of 2015, I (and my family) was the subject of a documentary about life with MS and current research.  I don't yet have the final version, but I'll post it when I do.  It is being produced by The Foundation for Biomedical Research.
Here's a clip:

In March of 2015, I was the subject and did an interview for a news story for "MS Awareness Week."  At the end of the video, which is around 2-and-a-half minutes, the reporter says that I think a cure is "unlikely."  That's actually not what I said but rather discussed with her the difficulty and what a "cure" means when it comes to MS (preventing it from starting, stopping the progression, and reversing the damage).
The video turned out pretty nice, though.  You can see it here:
I've also done some short news interviews for the "Walk MS" event
I did a radio interview as well
Here are my top strengths (personality profile), according to the Gallop organization some of my degrees and certifications, if you're interested.  They range in importance and should be used for entertainment purposes only :).
My bachelor's and master's degrees
Followed by some certifications in leadership and business – some long and some short
And perhaps the most important of them all, and yes, this is real: